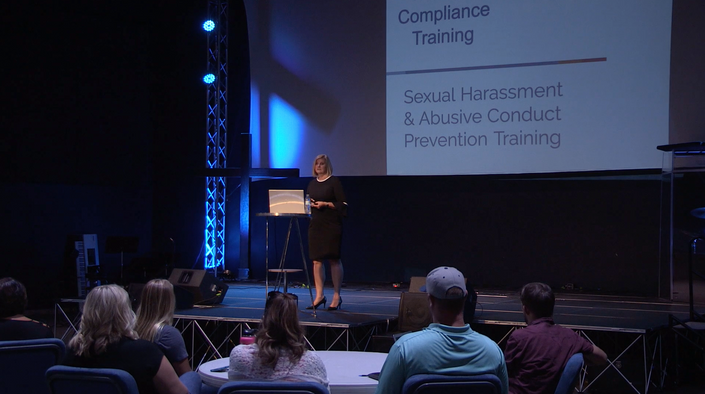 Sexual Harassment and Abusive Conduct Training (2022 Version)
Online Training for Church & Non-Profit Leadership
Watch Promo
The church is called to a higher standard. It's called to be set-apart. You don't just want any training, you want training that highlights your beliefs and values. Our training brings prayer, scriptures, and real life church scenarios into the training.
Your Instructor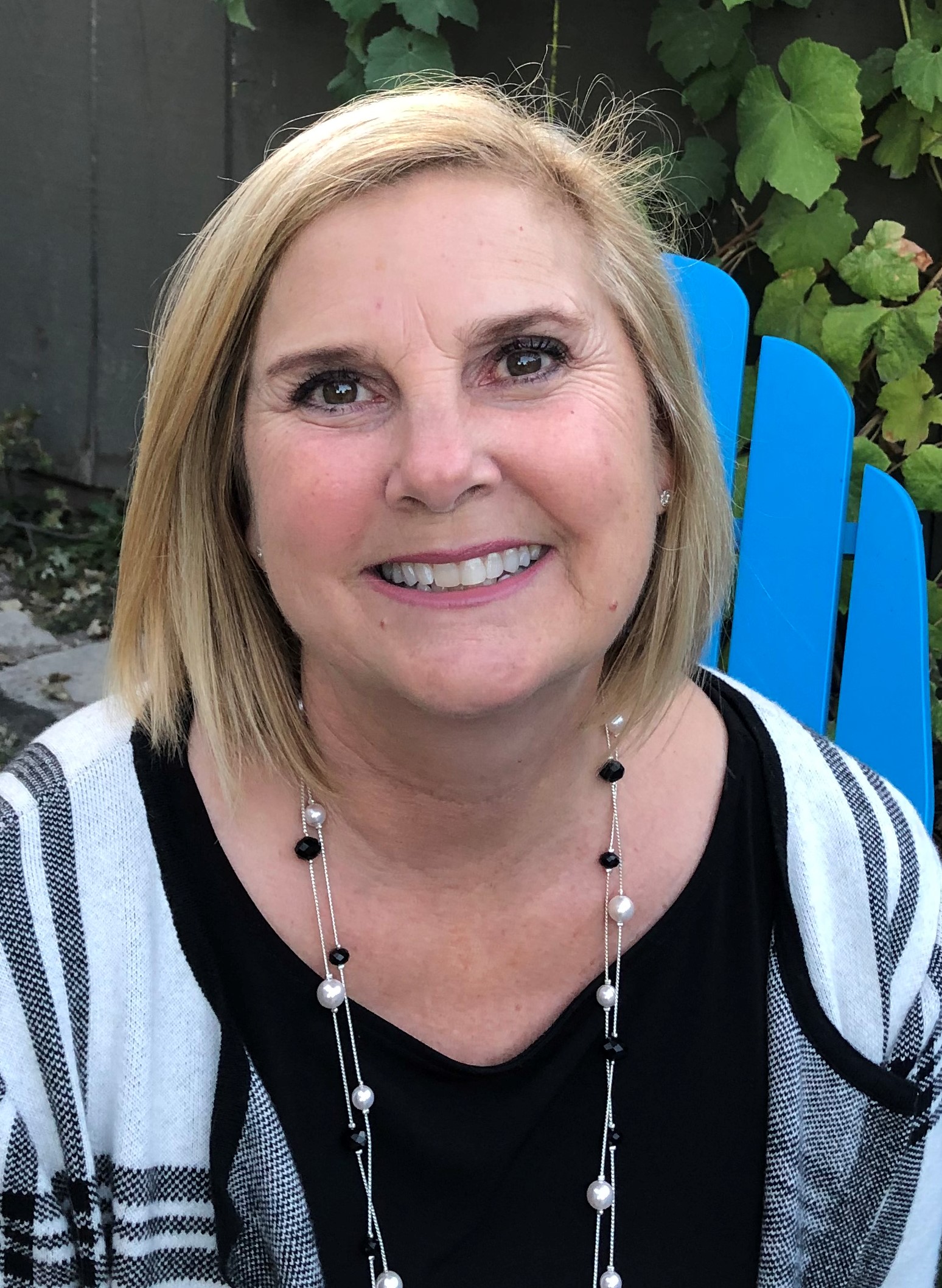 Professionally Kathleen has been leading the human resources efforts at companies for over thirty years. She is a member of her local chapter of the Society for Human Resource Management (SHRM). A few years ago, Kathleen left the corporate environment and started her own HR consulting company. She has helped organizations in a variety of industries to include hospitality, non-profit, and agriculture with their HR needs. Kathleen has assisted clients creating employee handbooks, compliance audits, compensation and reward systems, organization restructuring, employee relations, and investigations. With every issue, Kathleen seeks wisdom and strives to see each employee encounter with a Christ-like perspective.  
Frequently Asked Questions
WHICH STATES STANDARDS DOES OUR TRAINING MEET?
At present there are only six states that require supervisory/employee sexual harassment prevention training; California, Connecticut, Delaware, Illinois, Maine, and New York. Our training meets the standards of each of these states' requirements. However, it is prudent for churches and employers in all states to consider providing sexual harassment training in order to minimize liability risks due to a supervisor's inappropriate comments or because of a supervisor's failure to adequately address a harassment incident.
IN ADDITION TO TRAINING, WHAT OTHER STEPS SHOULD WE TAKE TO SAFEGUARD OUR ORGANIZATION FROM HARASSMENT LIABILITY?
Training is a great first step. In addition, churches and Christian organizations should do the following: 1) create and communicate a Harassment Prevention policy (a sample policy is available for organizations that participate in the training); 2) establish a clear protocol/procedure for reporting, investigating, and stopping any complaint of harassment; 3) throughout the year, talk about your policy and procedures with your staff and volunteers so they know you take harassment prevention seriously; 4) be vigilant about maintaining a respectful and harassment-free environment.
WHAT OTHER SERVICES DOES CHRISTIAN COMPLIANCE RESOURCES OFFER OTHER THAN TRAINING?
Christian Compliance Resources offers churches and Christian organizations, help in all areas of human resources. Many smaller organizations do not have an HR department or person on staff with the time and the expertise to adequately handle HR issues when they arise. We offer services and products to help with compliance, such as handbook creation, policy development, job descriptions and compliance audits. Christian Compliance Resources can also help with hiring, employee relations issues, investigations, communication, and conflict resolution. Finally, Christian Compliance Resources offers an on-call subscription service that provides organizations immediate counsel and advising on all HR related matters from a knowledgeable and competent HR professional. Email
[email protected]
for more information.
CAN WE GET A GROUP DISCOUNT?
While many companies will give a group discount for registering more than a few participants, Christian Compliance Training is already offering the training at a real value. This type of training can run over $100 per individual and at least $50 with a group discount. We offer our 2-hour course for $40 per individual. In addition to the great value, CCT also takes on the administrative processing and onboarding for your team. Making this training easy for your individual participants to log on and take the course at their convenience.
IF I HAVE A QUESTION OR AN ISSUE ARISES, CAN I REACH OUT TO KATHLEEN?
Yes, we want to make sure you get your questions answered and any issues addressed. Kathleen will respond to all email requests. In addition, Kathleen plans on conducting Zoom meetings in which trainees/organizations can participate in group discussions and take a deeper dive into the topics presented in the training course.
THE TRAINING REFERENCES A COUPLE OF POLICY SAMPLES THAT WOULD BE AVAILABLE. HOW DO I ACCESS THOSE?
Anyone who completes the online course, may contact
[email protected]
and request these sample policies.